As Trump's FTA ponders whether to award a big chunk of federal money to make Caltrain great again, the agency itself is failing to promote in pictures what its modern fleet will look like. Visit
caltrain.com
or even the nascent but unadvertised
calmodtrains.com
, and you won't see any images of the new Stadler EMUs. We know they exist, and now might be a good time to splash them all over social media.
Here are two new renderings that emerged recently: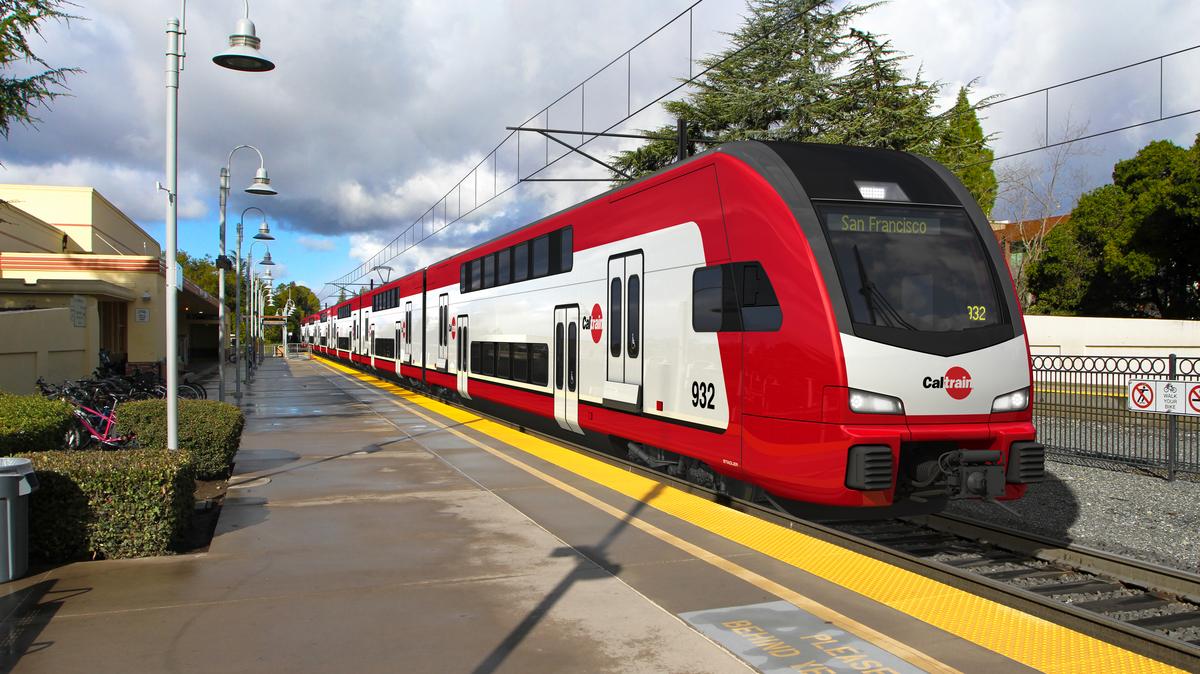 A new version of the original Palo Alto rendering, via Business Journal
Note the train now sports folding bridge plates on the high doors.
To be fair, Caltrain is
really good at snark
.